I am really enjoying these Linky Parties! What a great way to share and collaborate with the fantastic teachers I have found in the blog world. Here are my "Fantastic Finds" of the week!
1. Fabulous 4th Grade Froggies has shared some report card comments. I think these will help me avoid sounding redundant, and also save me from writer's block. With 40+ kids this year, I am sure these will come in handy!
2. Looking for creative ways to get your kids thinking while they read? Head over to A Teacher's Treasure for her "Reading is Thinking Thought Bubbles. These are great, and I know if they worked with middle schoolers, my 5th graders will be excited about them, too!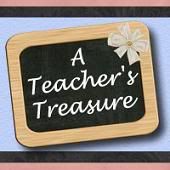 3. Even though I don't teach science anymore (insert sad face here), I thought The Teacher's Chatterbox's idea for teaching the rock cycle would have been great to use. This concept is often confusing for my kids, and this lesson using chocolate and butterscotch chips makes it so much more concrete. I will probably DEFINITELY pass this along to my teammates!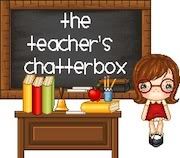 4. I don't know about you, but I LOVE lists. They are simple, easy to use, and often just what I need!
Create●Teach●Share
posted about a variety of lists she uses in her classroom. Hop on over and check them out...I guarentee you'll find a use for at least one (if not all) of them.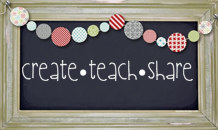 5. Finally my ultimate RE-find. About two years ago, the reading specialist at my former school told me about the Florida Center for Reading Research (FCRR) and all of their great reading centers for all grade levels. I had completely forgotten about it until I stumbled upon a Scholastic article about teaching main idea and details. In it I found a link to an activity from FCRR, and suddenly a thousand light bulbs went off! Long story short, I am sure you'll get lost in FCRR's links as well.
That's it for now. Thanks for tuning in! Don't forget to head over to Thinking of Teaching and link up and share YOUR great finds!